When it comes to electrical projects or problems, you should rely on licensed contractors and master electricians like Sellars Electric. We have extensive experience in handling all kinds of electrical situations.

"WE GET THERE FAST"

Some services Sellars Electric can provide: Electrical Contracting & Repair, New Construction, Remodel and Additions, Phone & TV Outlets, and Ceiling Fans.

No job too big or too small! Contact us for custom quotes.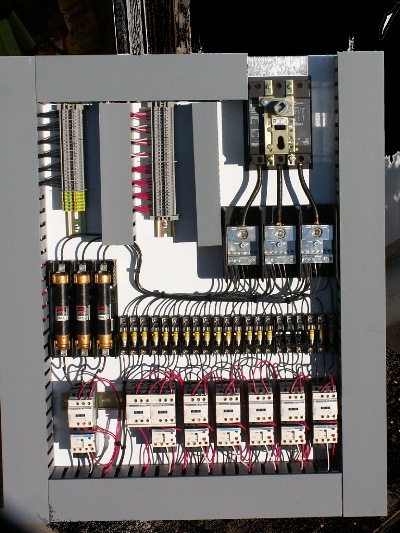 If you are not familiar with our company and your first contact with us is online: We would be pleased to hear from you! Please let us know what your needs and questions are, we will be more than happy to help.

About Us:

Sellars Electric was established in 2004. The Indian owned business was started with over 30 years of electrical experience in the Industrial, Commercial and Residential fields. The president of the company has experience with installation of electrical power, controls, design, and maintenance. With this knowledge and experience, trouble-shooting is their specialty. Experienced and trained in power distribution, AC/DC Drives, Motors, Generators, utilities, PLC, and control wiring; provides full capability electrical contracting for new construction, renovations, tenant improvements, service upgrades, exterior, interior and landscape lighting, retrofits and service installations.

Our customers particularly value our fast response time.

Sellars Electric has construction experience in: waste-water, oil & gas, wood/timber/paper, plastics, food processing, cement production, and other various manufacturing processes, along with vast experience in commercial & residential construction.



When to call a Pro

Refer to Electrical FAQ